Introduction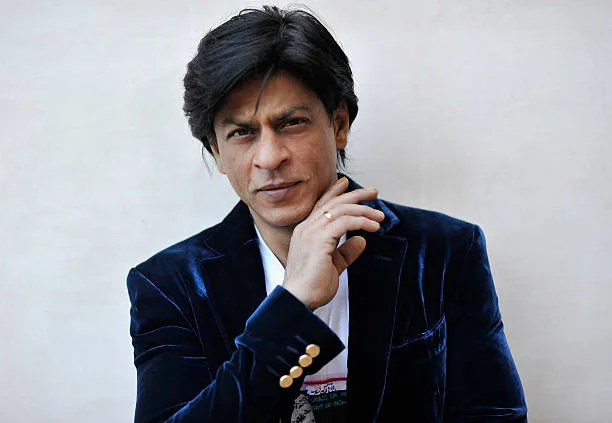 Shah Rukh Khan, often referred to as the "Badshah of Bollywood," is a name that echoes across the globe. He is an iconic actor, a renowned film producer, and a true inspiration to millions of fans worldwide. From his humble beginnings to becoming one of the most influential figures in the entertainment industry, this article delves into the life, career, and impact of the enigmatic Shah Rukh Khan.
Table of Contents
Early Life and Beginnings
Born on November 2, 1965, in New Delhi, India, Shah Rukh Khan was brought up in a middle-class family. He lost his father at a young age, which instilled in him a sense of responsibility and determination to succeed. With a passion for acting, he actively participated in school plays and theatre, foreshadowing the star he would later become.
The Breakthrough: Deewana
Shah Rukh Khan's journey in the film industry began in 1992 when he got his first big break with the film "Deewana." His portrayal of the romantic lead earned him the Filmfare Award for Best Male Debut. This marked the beginning of a new era in Bollywood, as Shah Rukh Khan quickly became the heartthrob of the nation.
Rise to Superstardom
With consecutive successes in films like "Dilwale Dulhania Le Jayenge," "Dil To Pagal Hai," and "Kuch Kuch Hota Hai," Shah Rukh Khan solidified his position as the "King of Romance" and garnered a massive fan following not just in India but also in various international markets. His on-screen charisma and emotional connect with the audience made him a household name.
Exploring Diverse Roles
Beyond his romantic image, Shah Rukh Khan showcased his versatility by taking up diverse roles. Films like "Baazigar," "Darr," and "Don" portrayed him as a convincing anti-hero. He effortlessly blended into characters with shades of gray, earning accolades for his acting prowess.
Entrepreneurial Ventures
Apart from his acting career, Shah Rukh Khan ventured into film production with his company Red Chillies Entertainment. He produced successful films like "Om Shanti Om" and "Chennai Express," ensuring a constant presence in the film industry. Additionally, he invested in the Kolkata Knight Riders, a team in the Indian Premier League, showcasing his entrepreneurial acumen.
Global Recognition and Humanitarian Efforts
Shah Rukh Khan's global popularity soared with films like "My Name is Khan" and "Devdas," which received international acclaim. He became a regular face at prestigious international film festivals, further widening his fan base. Moreover, he actively engages in philanthropy and supports various charitable causes, proving his commitment to social responsibility.
Challenges and Comebacks
Like any successful journey, Shah Rukh Khan faced setbacks too. Some of his films that didn't perform well at the box office were met with criticism. However, he bounced back with films like "Chennai Express" and "Raees," proving his resilience and unwavering spirit.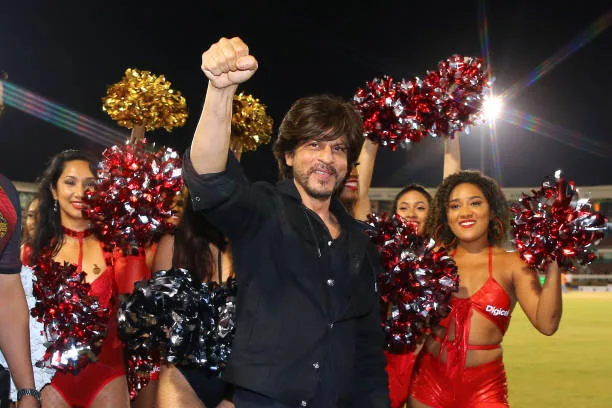 Legacy and Impact
Shah Rukh Khan's impact on the film industry and his influence on aspiring actors are immeasurable. He has inspired several generations with his work ethic, humility, and passion for the craft. Fondly referred to as the "King Khan," his fans adore him not just for his films but also for the person he is off-screen.
Shah Rukh Khan – The Cultural Icon
Shah Rukh Khan's influence goes far beyond the realm of cinema. He has become a cultural icon, celebrated not only for his acting skills but also for his charisma and wit. His interviews and public appearances are filled with humor and candidness, making him a favorite among talk show hosts and fans alike. Shah Rukh Khan's signature pose, with outstretched arms and a beaming smile, has become an iconic symbol recognized worldwide.
The Global Reach of Shah Rukh Khan
One of the key factors behind Shah Rukh Khan's unprecedented success is his global appeal. With a vast fan following in countries like the United States, United Kingdom, Middle East, and Southeast Asia, he has transcended borders and cultural barriers. His films, often released simultaneously in multiple languages, have been dubbed or subtitled to cater to international audiences.
Shah Rukh Khan's Impact on Bollywood
Shah Rukh Khan's career coincided with a significant transformation in the Indian film industry. He was part of the wave of actors who shifted Bollywood's focus from action-centric films to more romantic and emotionally-driven narratives. His contribution to shaping the "new Bollywood" has been immense, inspiring a new generation of filmmakers to explore diverse storytelling styles.
The Unparalleled Chemistry with Co-Stars
A hallmark of Shah Rukh Khan's films is his sizzling chemistry with his co-stars. Whether it's his on-screen romance with Kajol, Madhuri Dixit, or Deepika Padukone, his ability to create magical moments on screen has earned him the title of the "King of Chemistry." Audiences have been captivated by his ability to evoke emotions and create memorable love stories.
Shah Rukh Khan – The Philosopher and Motivator
Beyond his acting career, Shah Rukh Khan is known for his motivational speeches and insightful philosophies on life. He often shares his life experiences, challenges, and the importance of perseverance, inspiring millions to chase their dreams. His TED Talks and commencement speeches at various universities have touched the hearts of people from diverse backgrounds.
The Ever-Growing Fan Clubs and Fandoms
Shah Rukh Khan's fans, fondly known as "SRKians," are a passionate and dedicated bunch. Fan clubs and social media groups are dedicated to celebrating his achievements, sharing updates, and organizing events to mark his movie releases. His birthdays witness a frenzy of celebrations as fans express their love and admiration through various creative endeavors.
Shah Rukh Khan's Endorsements and Brand Ambassadorships
As a megastar, Shah Rukh Khan is also a sought-after brand ambassador for various products and services. From luxury brands to consumer goods, his association with a product often guarantees success in the Indian market. His endorsement deals have made him one of the highest-paid celebrities globally.
Shah Rukh Khan – The Family Man
Despite his busy schedule, Shah Rukh Khan places immense value on family. He is a doting father to his children Aryan, Suhana, and AbRam, and a loving husband to Gauri Khan. He often shares glimpses of his family life on social media, making his fans feel like an extended part of his family.
Conclusion
Shah Rukh Khan's journey is a testament to the power of dreams and determination. From a young boy in Delhi to an international superstar, he has captured hearts worldwide and left an indelible mark on the film industry. Shah Rukh Khan's magnetic personality, coupled with his exceptional talent, makes him a true icon and an inspiration for generations to come.
Shah Rukh Khan's journey from a Delhi boy to the "Badshah of Bollywood" is nothing short of awe-inspiring. With his magnetic persona, charming smile, and unparalleled talent, he has left an indelible mark on the hearts of millions around the world. Beyond the silver screen, Shah Rukh Khan's philanthropy, wisdom, and motivational spirit make him a beloved figure not only in the entertainment industry but also in the realm of humanity.
FAQs (Frequently Asked Questions)
What are Shah Rukh Khan's most famous films? Some of Shah Rukh Khan's most famous films include "Dilwale Dulhania Le Jayenge," "Kuch Kuch Hota Hai," and "My Name is Khan."
Has Shah Rukh Khan won any awards for his acting? Yes, Shah Rukh Khan has won numerous awards, including several Filmfare Awards for Best Actor.
Does Shah Rukh Khan have any international fan following? Yes, Shah Rukh Khan enjoys a massive international fan base, especially in countries with a significant Indian diaspora.
Apart from acting, what other ventures is Shah Rukh Khan involved in? Shah Rukh Khan is also a film producer and the co-owner of the Kolkata Knight Riders, a team in the Indian Premier League.
Does Shah Rukh Khan contribute to any charitable causes? Yes, Shah Rukh Khan is actively involved in philanthropy and supports various charitable initiatives and causes.
How did Shah Rukh Khan earn the title "Badshah of Bollywood"? Shah Rukh Khan earned the title "Badshah of Bollywood" due to his immense popularity, unrivaled success, and influence over the Indian film industry.
Has Shah Rukh Khan ever worked in Hollywood films? While Shah Rukh Khan has made cameo appearances in some Hollywood films, his primary focus remains on the Indian film industry.
What are some of the awards won by Shah Rukh Khan? Shah Rukh Khan has won several prestigious awards, including 14 Filmfare Awards, 8 Zee Cine Awards, and a Padma Shri from the Indian government.
Is Shah Rukh Khan active on social media? Yes, Shah Rukh Khan is active on social media platforms like Twitter and Instagram, where he shares updates and interacts with his fans.
Does Shah Rukh Khan plan to retire from acting anytime soon? As of the latest updates, Shah Rukh Khan has not indicated any plans to retire from acting. His fans eagerly await his upcoming projects.
What is Shah Rukh Khan's full name? Shah Rukh Khan's full name is Shah Rukh Khan. He is often affectionately called "SRK" by his fans.
When was Shah Rukh Khan born? Shah Rukh Khan was born on November 2, 1965, in New Delhi, India.
What is Shah Rukh Khan's profession? Shah Rukh Khan is an actor, film producer, and television personality in the Indian film industry.
How many movies has Shah Rukh Khan acted in? As of the latest available information, Shah Rukh Khan has acted in over 80 films.
What is Shah Rukh Khan's most famous movie? Shah Rukh Khan's most famous and iconic movie is "Dilwale Dulhania Le Jayenge" (DDLJ), released in 1995.
Has Shah Rukh Khan won any awards for his acting? Yes, Shah Rukh Khan has received numerous awards for his acting, including 14 Filmfare Awards, which are considered the most prestigious awards in the Indian film industry.
What are some of Shah Rukh Khan's other notable films? Apart from "Dilwale Dulhania Le Jayenge," some of Shah Rukh Khan's other notable films include "Kuch Kuch Hota Hai," "Devdas," "Chennai Express," "My Name is Khan," and "Raees."
Is Shah Rukh Khan married? Yes, Shah Rukh Khan is married to Gauri Khan. They got married on October 25, 1991, and have three children together.
Does Shah Rukh Khan have any children? Yes, Shah Rukh Khan and Gauri Khan have three children: Aryan Khan, Suhana Khan, and AbRam Khan.
What is Shah Rukh Khan's contribution to philanthropy? Shah Rukh Khan is actively involved in various philanthropic activities. He supports causes related to child health, education, and women's empowerment through his charity organization, Meer Foundation.
Is Shah Rukh Khan involved in any social initiatives? Yes, Shah Rukh Khan is associated with various social initiatives and campaigns, including those promoting cleanliness, healthcare, and education.
Has Shah Rukh Khan ever worked in Hollywood films? While Shah Rukh Khan has made cameo appearances in some Hollywood films, his primary focus remains on the Indian film industry.
What are some of Shah Rukh Khan's upcoming projects? As of the latest available information, Shah Rukh Khan has not announced any specific upcoming projects. His fans eagerly await updates on his next ventures.
How can fans stay updated about Shah Rukh Khan's activities? Fans can follow Shah Rukh Khan on social media platforms like Twitter and Instagram to stay updated about his activities and announcements.
Does Shah Rukh Khan actively engage with his fans? Yes, Shah Rukh Khan actively engages with his fans on social media by sharing updates, responding to messages, and expressing his gratitude for their support
If you are interested to read his son Bio so Click This "Son"
If You are intersted to Know More About Shah Rukh khan Click on "Shah Rukh Khan"